We are excited to launch our inaugural Tampa Bay Impact Summit! At this one-day event, business professionals from the Tampa Bay area will come together to learn from each other and share their ideas on how to create a more equitable, diverse, and inclusive work environment. Attendees will hear from experts about best practices for advancing diversity, equity and inclusion, as well as discuss the challenges that businesses face. Additionally, the Tampa Bay LGBT Chamber and its partner organizations will be on hand to provide information on how they can help organizations in their efforts to create a more equitable, diverse and inclusive workplace.
Powered By: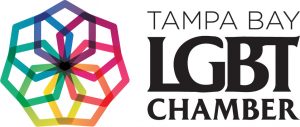 List of Confirmed Speakers with bio and headshot
Form to sign up for speaking opportunity
If you are an expert in Diversity, Equity, and Inclusion (DEI) business initiatives, we would love to have you join us at the Impact Summit and share your knowledge and insights with the audience. We are looking for dynamic and engaging speakers who can bring the topic to life and provide practical guidance and advice to attendees. If this sounds like you, please fill out this form and we will reach out to you with any next steps. We look forward to having you join us at the Impact Summit!

Link to registration
Pricing for members and non-members
Full day option, lunch option?
Expected attendance

8:00 am Registration Open
9:00 am Class 1
10:00 am Class 2
11:00 am Class 3
12:00 pm Lunch

Link to sponsorship packet
List of confirmed sponsors
Sponsorship opportunities are available for the Summit including Presenting, Platinum, Gold, Silver, Media, and more! Reach out to our team for next steps!