With partnership with the Tampa Bay Business Journal, Business of Pride awards represent the vast spectrum of the business community. These companies, organizations and individuals are working to advance lesbian, gay, bisexual and transgender equality in the workplace.
Honorees were nominated and then selected by an independent panel of judges in the categories of allies, community enhancement organizations, companies and voices.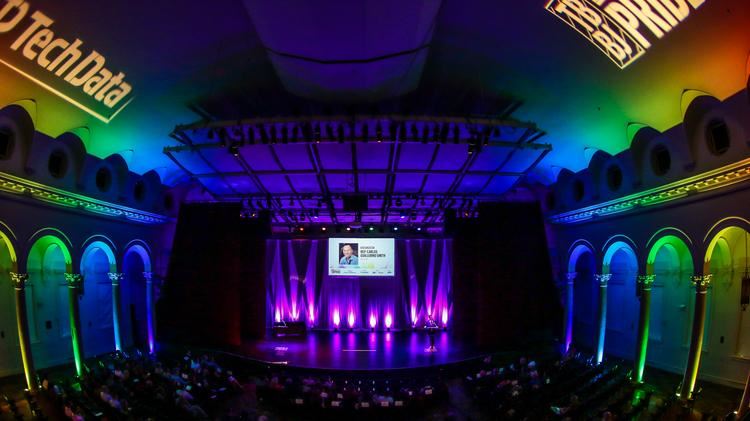 State of the Chamber Annual Lunchen
Our Annual State of the Chamber Luncheon takes place in Q1 every year.
This exciting event welcomes a crowd of more than 250 to a lunch celebrating the achievement of the past year, recognition of community leaders, a presentation of the LGBT Chamber's vision for the future and the installation of new leadership.
Pride In Business Annual Luncheon
Pride in Busienss Annual Luncheon will take place on June 1st at the Centre Club of Tampa. This signature event presented by Sheriff Chad Chronister & Nikki DeBartolo showcases a panel of LGBTQ community leaders both young and veteran to discuss the early days of the LGBTQ Civil Rights Movement, our successes, our challenges, and the work still left to do.
This exciting event features a marketplace Expo & a Keynote Speaker, followed by an overview of Pride inicitives in the region that you can be apart of.
These signature events provides an outstanding opportunity to place your business in front of decision-makers and support the work of Tampa Bay's LGBT Chamber.
Sponsorship are available for the event, which will attract over 250 business owners, professionals, business leaders, community partners, and local government officials.