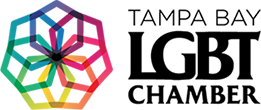 On behalf of the National LGBT Chamber of Commerce (NGLCC), the business voice of the LGBTQ community and the Tampa Bay LGBT Chamber, & our Florida affiliates we present yo you the LGBTQ Business Solidarity Event on Friday, November 12, 2021 at the offices of NGLCC Affiliate Chamber, the Miami-Dade Gay & Lesbian Chamber of Commerce, at 1130 Washington Avenue in Miami Beach, FL.
The goal of this event is to showcase and support Florida's thriving LGBTQ business community in collaboration with our Florida affiliates and LGBTQ business owners. The program is designed to show the strength and vitality of Florida's LGBTQ business economy - something decisionmakers in the state need to hear and see in full force! Together, we will take a stand against harmful legislation in Florida and across the U.S. that specifically targets our transgender, gender non-conforming, and non-binary (TGNCNB) community members, as well as other anti-LGBT legislation sweeping the nation.
"This rally and Summit are further proof that NGLCC cares about my TGNCNB siblings and me, as well as our businesses, in these still very difficult times. As a trans business owner in Florida, I look forward to meeting with NGLCC corporate partners and fellow Certified LGBTBE® suppliers to ensure my business and our community can survive and begin to thrive."
Ashley T Brundage, Founder & Author, Empowering Differences (Tampa, FL)
Given your background as a leader and advocate for the LGBTQ Business Community, we feel you would be an impactful presence at the event.
For questions or to RSVP, please register no later than Tuesday November 9th at noon. We hope to include you in this important event.