From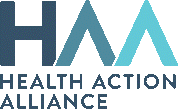 COVID-19 Emergency Declaration Ends: What Employers Need to Know
The federal government's COVID-19 public health emergency will end this Thursday, May 11 – ushering a new chapter in the fight against the disease. The end of the COVID-19 emergency removes certain coverage requirements from health insurance plans, with implications for how your employees access COVID-19 tests, vaccines and treatments.
That's why it's important employers take steps to understand these changes, communicate clearly about the end of the COVID-19 emergency and make it as easy as possible for your workers to stay healthy.
We've created this checklist to help employers understand what will change (and what won't) on May 11th. If you haven't done so already, a good first step is to contact your health plan administrator to understand how the end of the emergency may impact employee health coverage.
Remember:
COVID-19 is not over.
Remind your workforce that the end of the emergency declaration doesn't mean COVID-19 is no longer a threat. While there are positive signs, including declining case numbers, hospitalizations and deaths, the pandemic is still a concern and we must remain vigilant.
Continue to reinforce what works.
CDC continues to advise that everyone stay up to date on COVID-19 vaccinations, use at-home tests if they've been exposed or have symptoms, stay home if they're sick, and wear a high-quality mask when COVID-19 levels are high. These precautions are the best ways to protect yourself, your colleagues and your loved ones. Business leaders can also take steps to create a safe work environment such as improving indoor air quality through ventilation and filtration.
Help your workforce understand: "What does the end of the emergency declaration mean to me?"
Employees may have questions about changes in their coverage and how to access COVID-19 tests, vaccines and treatments. Make sure to communicate the changes that employees will see in their health plan, and work with your insurance provider to offer coverage that will continue to protect your people. Employers should take extra care to understand and communicate about cost changes, as workers have become used to COVID-19 tests and vaccines being covered at no cost.
Implications for Vaccine Requirements
As the emergency declaration ends, many employers are revisiting safety measures put in place during the pandemic, including vaccine requirements. While the end of the emergency does not obligate employers to end vaccine requirements, some employers may choose to return to a "strong encouragement" approach - namely, telling their employees that they strongly encourage all employees to remain up to date with their COVID-19 vaccines.
Our post-emergency playbook outlines key policy questions and safety protocols that employers may want to revisit, along with recommendations to help make sure your organization is prepared for future surges of COVID-19 and other respiratory infections.
Mental Health Support
Even as the pandemic enters a new chapter, employers should prioritize providing support and resources to help employees cope with the pandemic's lingering mental health effects. Our Workplace Mental Health Playbook, recently updated for 2023, offers a comprehensive roadmap to help you create or strengthen a culture of psychological safety, center equity in your workplace mental health strategy and improve access to mental health benefits and treatment
Go Further
Health Action Alliance
Public Health Communications Collaborative
Centers for Disease Control and Prevention (CDC)